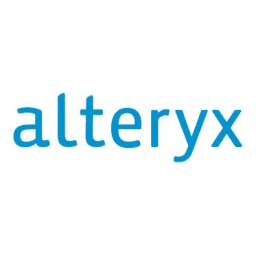 Alteryx
Alteryx Sales Development Representative Salaries
Median Total Compensation
$62,000
Base Salary
Salary
$40,000
Commission
Commission
$20,000
Signing + Stock
Signing+Stock
$2,000
Experience
Experience
1 Years
Account Size
Account Size
Enterprise
---
The median Alteryx Sales Development Representative salary is $40,000, and the median total compensation package is $62,000.
Alteryx
Overview

(All Roles)
---
The Overall Rating for Alteryx is 3.85/5.0 and is ranked #109 out of 200 companies for sales reps.
Percent of Alteryx Sales Reps (All Roles)
Hitting Quota
45% of Alteryx Sales Reps hit their quota.
| Title | TC | Base | Commission at 100% | Stock+Signing |
| --- | --- | --- | --- | --- |
| Sales Development Representative | $73,500 | $51,500 | $20,000 | $2,000 |
---
All Alteryx Sales Development Representative Salaries
Company


Location | Date

Job Title


Account Size | Sales Role

Experience


Years Experience | Years at Co.

Total Comp


OTE |

Base | Commission |

Signing + Stock